About the Author
Authors Tim LaHaye and
Jerry B. Jenkins

Noted scriptural authority Tim LaHaye provides outlines for the vivid Biblical prophecies in the Left Behind series. Best-selling author Jerry B. Jenkins creates the dramatic stories for each fast-paced apocalyptic thriller.




Books By Author
Don Colbert M.D.
Creflo Dollar
T.D. Jakes
Tim LaHaye
and Jerry B. Jenkins
Shop for Christian Books Online at




Left Behind Series
Soul Harvest: The World Takes Sides (Left Behind #4)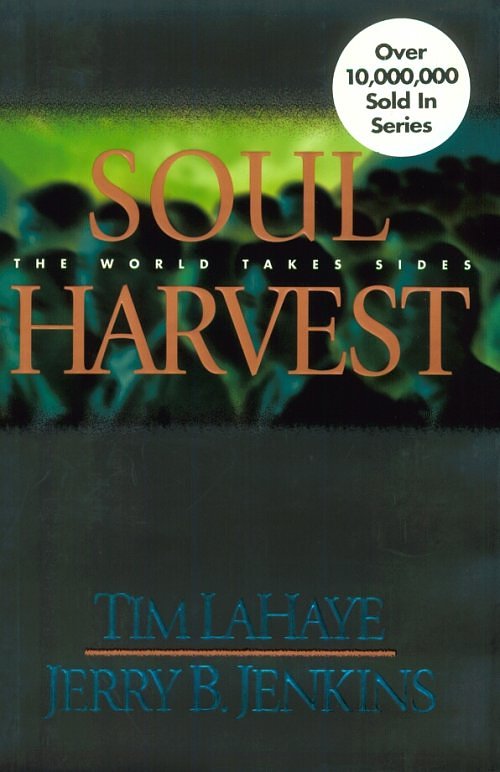 Having survived the wrath of the Lamb--a global earthquake in the 21st month of the Tribulation--pilot Rayford Steele and reporter Buck Williams now embark on a journey of absorbing adventure and Christian triumph. Soul Harvest is book four in the enormously popular Left Behind series (seven books are planned in all), based on those who are left behind in the Rapture. Written with the same gripping pace of Tom Clancy and John Grisham (film rights have already been sold for the first two books), the authors take us to Iraq, America, underground shelters, and the bottom of the Tigris river as Steele and Williams search for loved ones. Meanwhile, biblical prophecies are fulfilled at every turn, including the great soul harvest. For many Christian followers, this series has become a tangible and thrilling testament to the Book of Revelations. --Gail Hudson

Book Description
The world is reeling from a great earthquake as Nicolae Carpathia, enraged by an evangelistic effort that yields the greatest harvest of souls the world has ever seen, begins a worldwide rebuilding campaign.

Ingram
The fourth book in the saga of those left behind. The Tribulation Force, comprised of pilot Rayford Steele, his daughter Chloe, and reporter Buck Williams, continues its adventures after the Rapture. In "Soul Harvest", Carpathia and the devastated globe hurtle toward the midway point of the Tribulation, and already the small band of believers finds itself struggling merely to survive.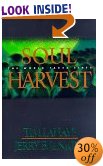 Soul Harvest: The World Takes Sides (Left Behind #4)
Click here to LOOK INSIDE at amazon.com.
Click here to buy it now at

BACK to the Left Behind Series